How to paint your bike frame?
Do you want to repaint or customize your bike? SPRAY BIKE is made for you, a simple, fast and economical solution!
The SPRAY BIKE paint cans are specially designed for this use, they will allow you to give free rein to your imagination as in the examples below, but also to produce a beautiful clean and plain paint.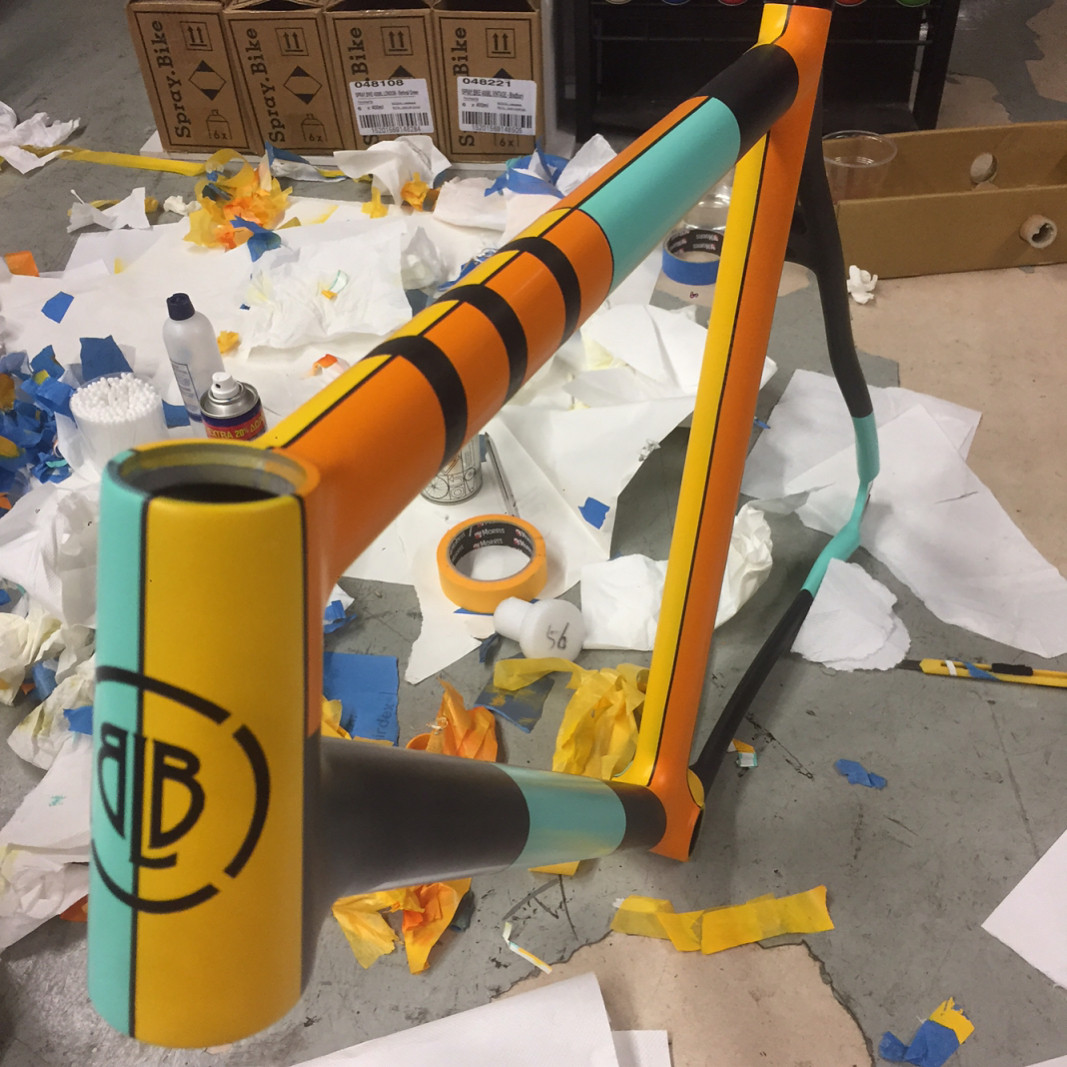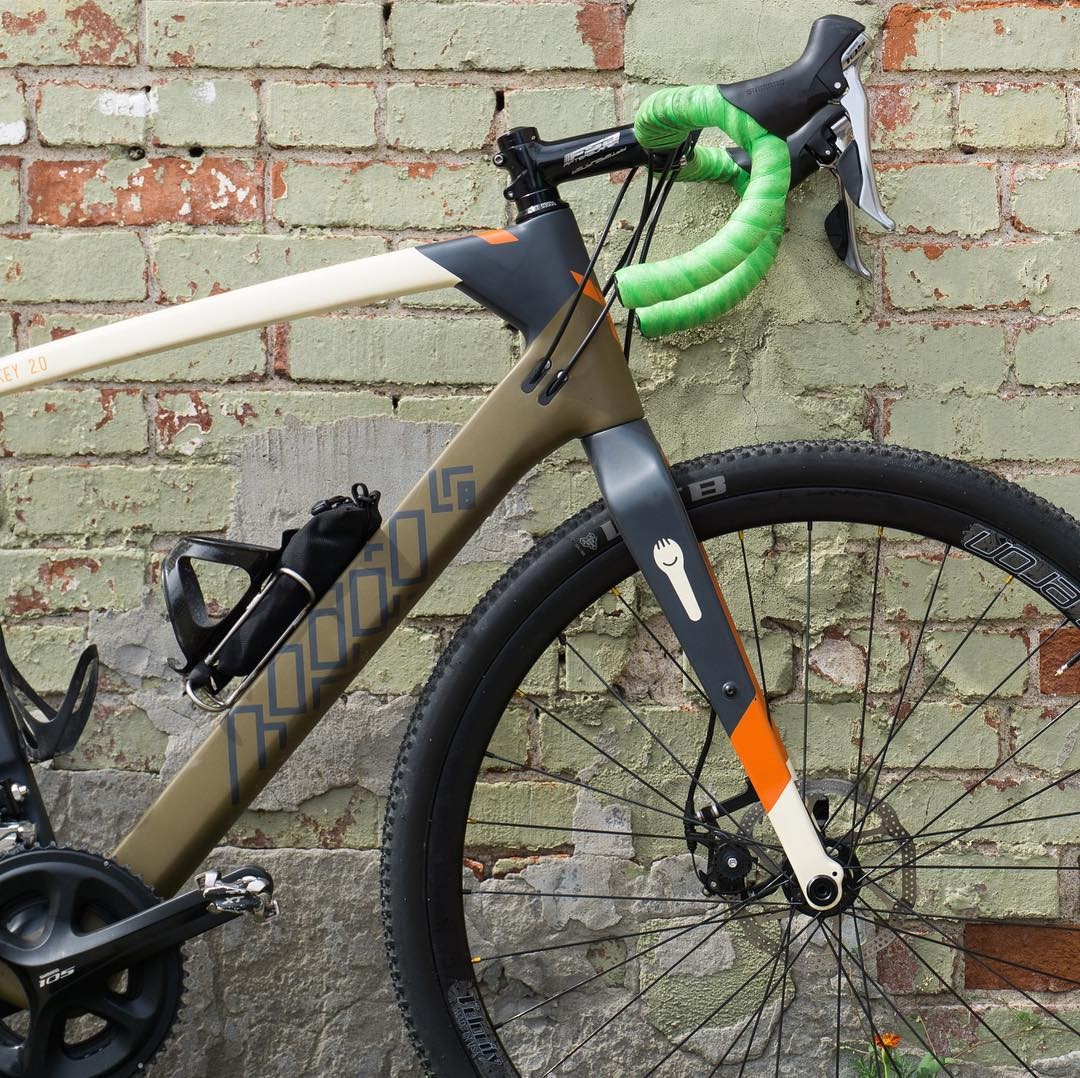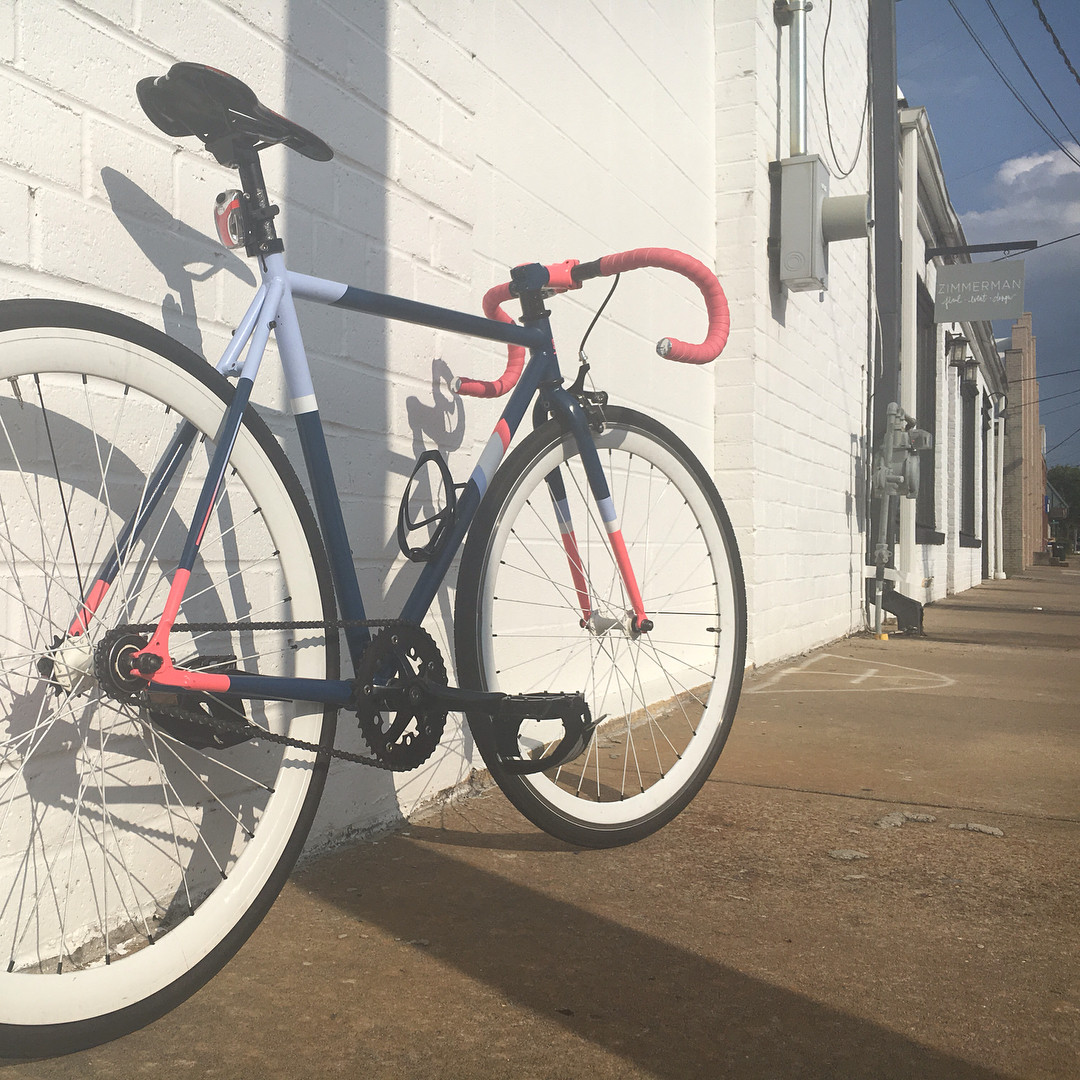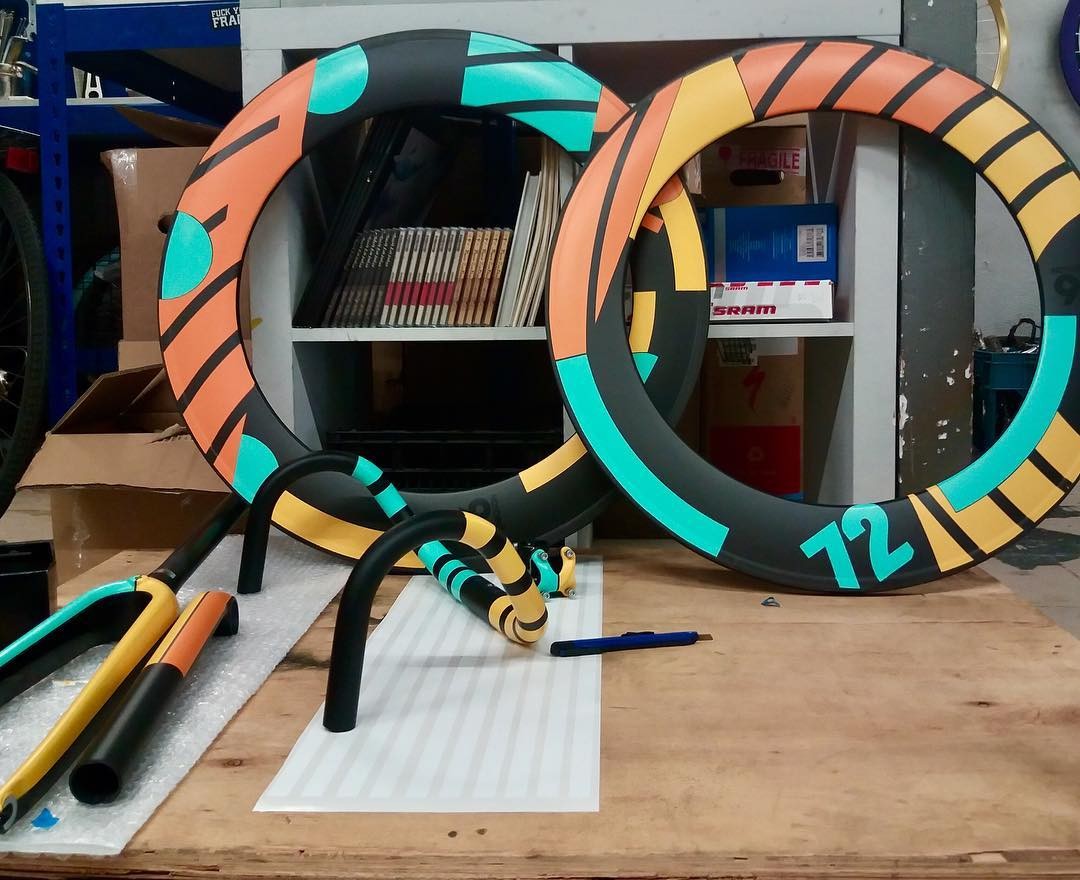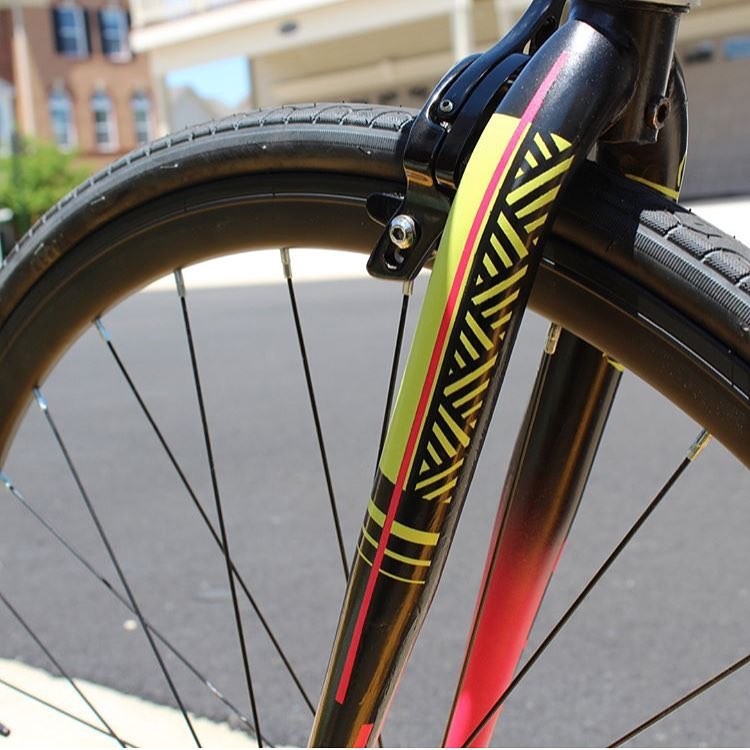 The SPRAY BIKE range includes a wide range of colors grouped into different collections:
The BLB LONDON COLLECTION , comprising 24 matte colors chosen by the English brand and inspired by the streets of one of the biggest cycling cities in the world, London!
The FLUO COLLECTION , 6 Fluo colors for a flashy and safe effect!
The VINTAGE COLLECTION , a tribute to the great manufacturers of cycles using these colors and which have disappeared over time!

The POP COLLECTION

, a nod to the colors used in the 80s in England by bicycle manufacturers.

The SOLID range grouping together existing colors in the higher collections but in a small volume of 200 ml, perfect for detail work such as lines, stencil, finishes..

The CLEAR range in 200ml volume, grouping the same colors but on a semi-transparent finish perfect for creating glazes, fades and shades..

The KEIRIN COLLECTION

, is not a paint but a varnish filled with glitter imitating the famous paints used on Keirin bikes, a national sport in Japan.

Keirin colors are therefore applied to an already painted support (hence the examples below on black or white paint).

The collection includes a "Spark" type SUNLIGHT or "Flocon" type Flake finish.
Finally the range includes:
MANUAL
1. Preparing the bike before painting
The great advantage of SPRAY BIKE paint is that it requires almost no preparation because it adheres to almost all surfaces whether they are already painted or not.
It will therefore only be recommended to paint on a perfectly clean and dry coating, without any trace of grease or chemical products such as degreaser, solvent, acetone, stripper, etc.
Here are some additional optional recommendations:
If your support has a glossy finish, you can sand lightly with very fine sandpaper.
If your support is scratched or damaged by rust, you can apply a layer of smoothing putty.
Finally, think about the basic safety instructions:
Spray the Spray Bike Bicycle Paint in a well-ventilated area or outdoors.
Wear gloves, apron, mask and goggles.

2. Application of SPRAY BIKE paint

When the preparation of the support is finished, you can proceed to the application of the paint!

Step 1: Shake the spray for 3 minutes to perfectly mix all the components of the paint and obtain an impeccable finish.

Step 2: It will be necessary to carry out the first two sprays on another medium, such as a piece of cardboard, in order to hold the can well in hand, to remove possible impurities and to check the fluidity of the cap.

Step 3: Apply the first coat respecting the spray distance which must be:
From 5 to 8 cm for paints from the Fluo collection
From 5 to 12 cm for paintings from the BLB London / Pop / Vintage / Historic / Pocket Solid collections
At least 20 cm for paints and other collections Varnish / Smoothing Putty / Pocket Clear
From at least 30 cm for the Keirin collections
(Spraying less than the distance indicated may create imperfections and runs, spraying beyond the distance indicated may create a grainy effect, the fine droplets of paint will already arrive dry).
The spray must be sprayed in a vertical position while constantly moving in order to standardize the result.
Regarding the FLUO collection, due to the reflective pearly particles it contains, the fluo collection will be grainier than the other ranges. 1 hour after spraying, rub with a soft cloth to even out the result.

Step 4: It will be necessary to respect the drying times 10 minutes to the touch, but two hours for a really complete drying!
Step 5: If you wish to apply another layer, it will therefore be necessary to wait 2 hours then repeat steps 1 / 2 / 3 and so on until your final result is achieved.
Step 6:
In the same way as for painting, you can
apply a transparent varnish
, this can be applied in 1 coat for a satin effect, 2 coats for a shiny effect or 3 coats for a lacquered effect.

Step 7: Before handling your painted parts, it is recommended to wait 12 hours in order to freeze the whole thing!


Do not hesitate to use several colors and types of paint, Fluo, Clear, Keirin, mix everything with stencils, tape, objects to obtain a unique result!!
Watch these few demonstrative videos:

https://youtu.be/Wg7uqwXvKH8
https://youtu.be/6qAH0IBc8qw
https://youtu.be/98mOOjLX7ts
https://youtu.be/VOJONujMhbk
https://youtu.be/YdwgYLzhzLc
Frequently Asked Questions
How many coats can I do with a 400ml and 200ml can?
A 400 ml spray will allow you to make a frame and its fork, for a 2nd coat, another spray will be necessary.
The 200ml can is intended for detail work, such as lines or stencils.

Is varnish essential and what is it used for?
No, the application of the varnish layer is not essential. it is only useful if you want to give a gloss, lacquer or satin effect to the paint.
With SPRAY BIKE you can create a beautiful plain paint on your bike, but also let your imagination run wild for great results.
All SPRAY BIKE colors can be stacked to create all types of effects!!
The Spray

Bike

range also includes a series of undercoats and topcoats.
They are not essential but allow an even better finished job for perfectionists.
The underlays:
For optimal weather protection and maximum durability , use the different Varnishes:
Problem resolution:
If on certain areas, the paint forms powder (grainy or rough area), the problem is due to the fact that the paint particles have arrived already dry after spraying too far away. The problem will be solved easily, for this let the paint dry completely for 2 hours, then using a soft cloth rub gently to smooth the surface.
If you make a color mistake (for example, you put color in the wrong place or apply too much product), wait for the paint to dry completely (2 hours). Then, using very fine sandpaper, gently rub the paint. Do not use nail polish remover or solvent as this will damage the acrylic compound of the paint.