BLB - Spray Bike - Pocket Collection
100% secure payments
Give your bike a second life with Spray Bike!

You want to give a second life to your mount, or you have just had a brilliant design idea to retype the old steel frame that sleeps at the bottom of the garage!!

The SPRAY BIKE bike paint cans have been specially designed for this!!!
Available in many colors to satisfy artists, purists, nostalgics or extravagant, Spray Bike bicycle paints are classified by collection.
Here the POCKET Collection in a small 200 ml format perfect for detail work such as lines, stencil, finishes...
The SOLID range has a Classic finish

The CLEAR range is a semi-transparent finish perfect for creating glazes, fades and shades
SPRAY BIKE was born from the collaboration of 3 companies specializing in painting and cycling in order to remove the frustration of many cyclists who cannot find the right product to easily and cleanly repaint their bike themselves or without spending a fortune on a professional. After 2 years of research, SPRAY BIKE paint cans are born!
In concrete terms, what is the advantage of this paint, would you say!?

A specific acrylic-based composition allowing sprays to lay down cleanly without running or smudging as the powder pigments dry as soon as they are sprayed.
Use on all materials used in the cycle (aluminum, carbon, steel).
No need for special pre-treatments before installation, even if the bike frame is already painted or has a finish (it must still be clean and dry).
Once dry the paint will be durable, UV and moisture resistant.
A huge color palette is available, including popular mid-cycle colors like the HISTORIC or VINTAGE collections.
SPRAY BIKE paint can be used on all types of bikes, road, urban, bmx, MTB, Cruiser .. painted or unpainted, but also on seatpost, stem, rim components (be careful not to paint the band braking) ...
The 2 most asked questions:

How many coats can I do with a 400ml and 200ml can?

--> A 400 ml spray will allow you to make a frame and its fork, for a 2nd layer, another spray will be necessary.
The 200ml can is intended for detail work, such as lines or stencils.

Is SPRAY BIKE varnish essential and what is it used for?

--> No, the application of the varnish layer is not essential. it is only useful if you want to give a glossy, lacquered or satin effect to the painting which is matte by default.
FIND THE INSTRUCTIONS FOR USE TO READ CAREFULLY BY CLICKING HERE!
Depending on the support and the application conditions, the final result may differ from the shade shown in the product photo.
With SPRAY BIKE you can create a beautiful plain paint on your bike, but also let your imagination run wild for great results.
All SPRAY BIKE colors can be stacked to create all types of effects!!
The Spray Bike range also includes a series of undercoats and topcoats. They are not essential but allow an even better finished job for perfectionists.
The underlays:
For optimal weather protection and maximum durability, use the different Varnishes:
Some ideas in Photos and Videos: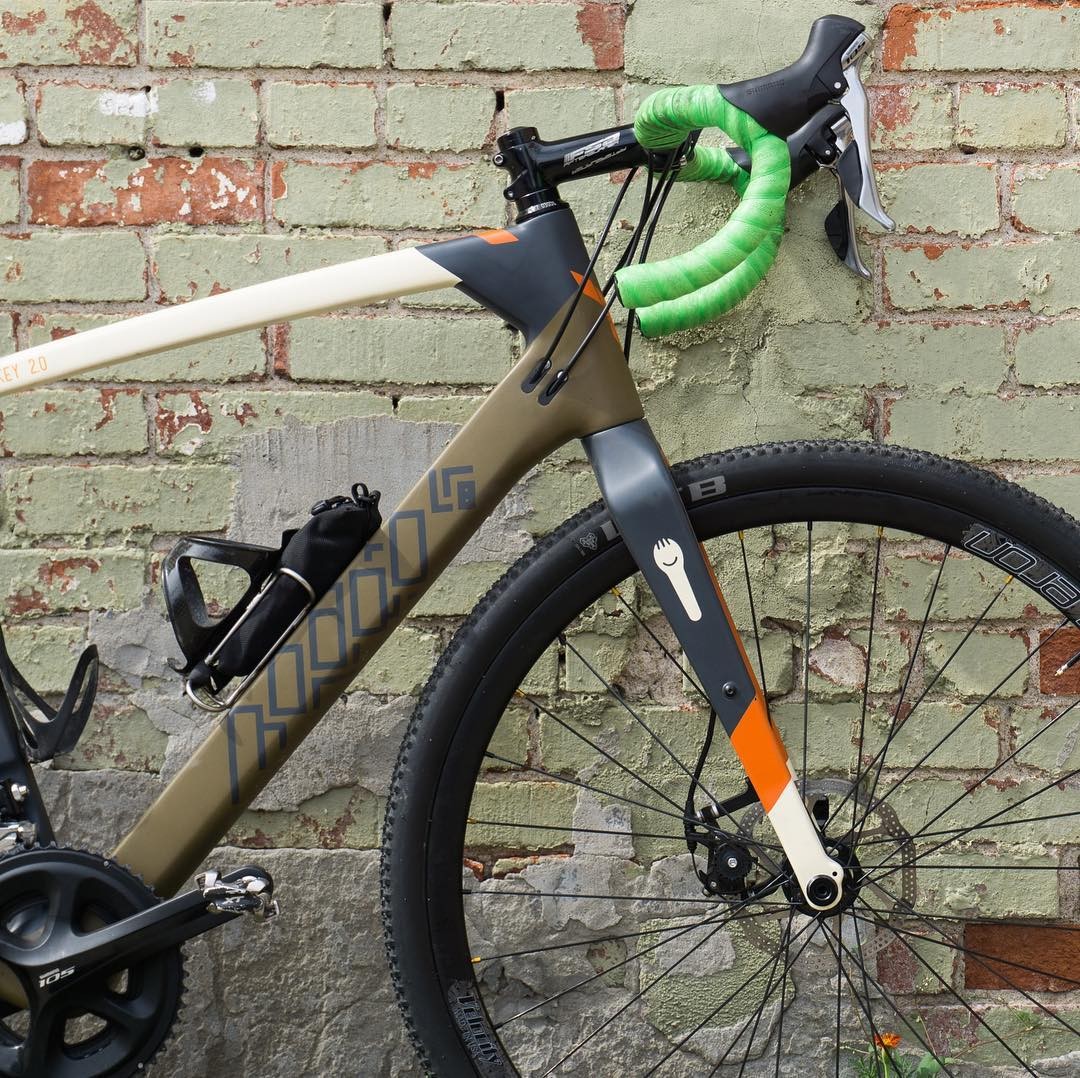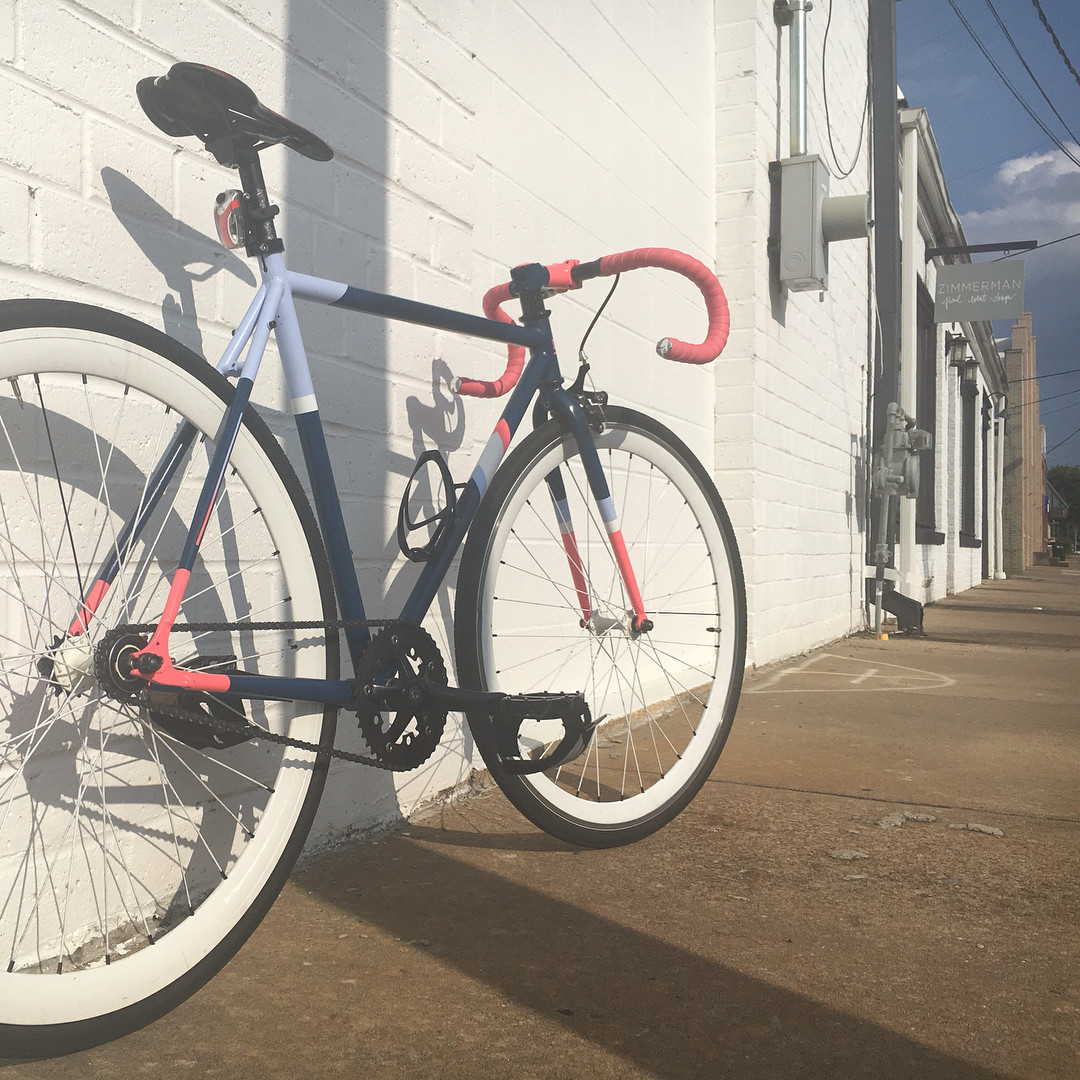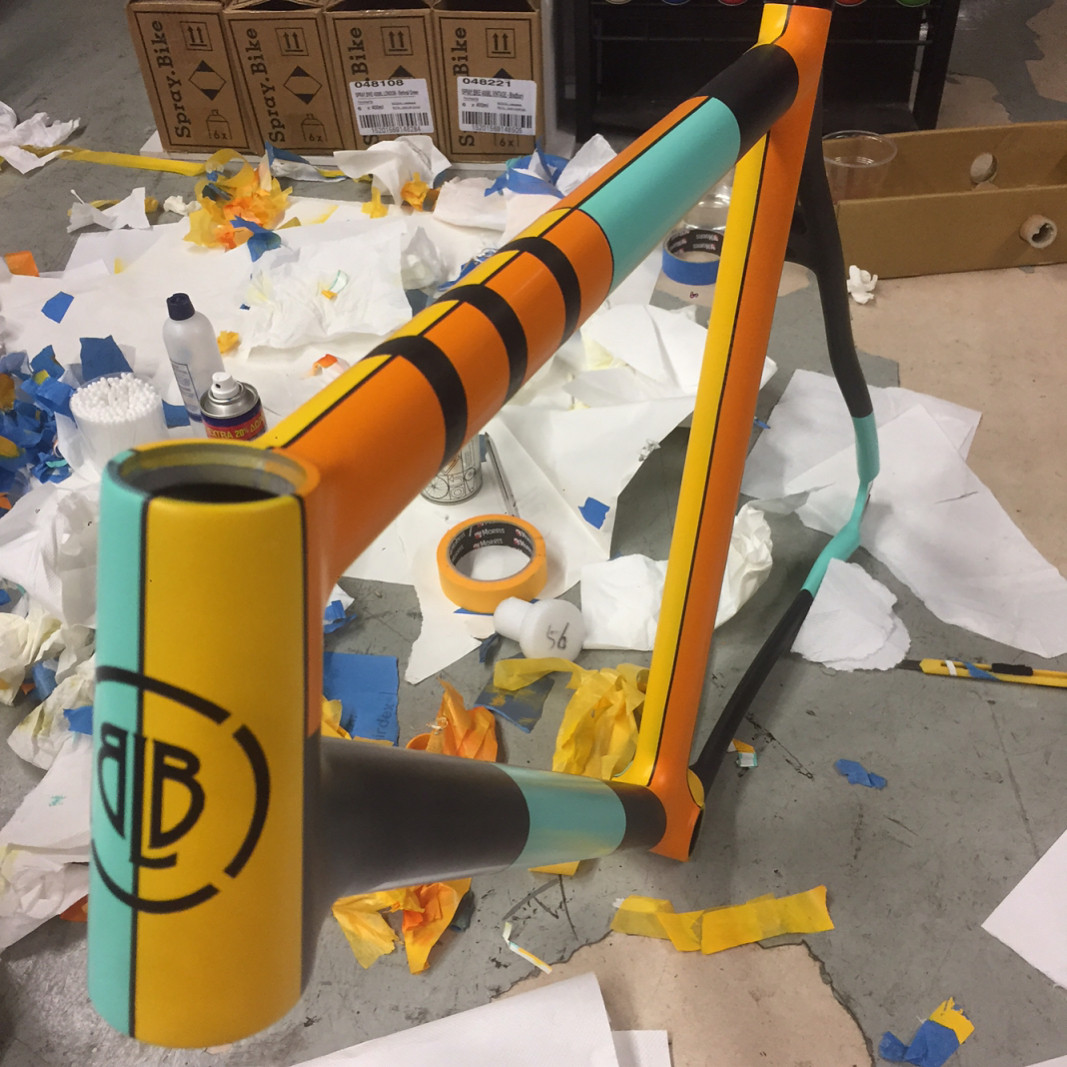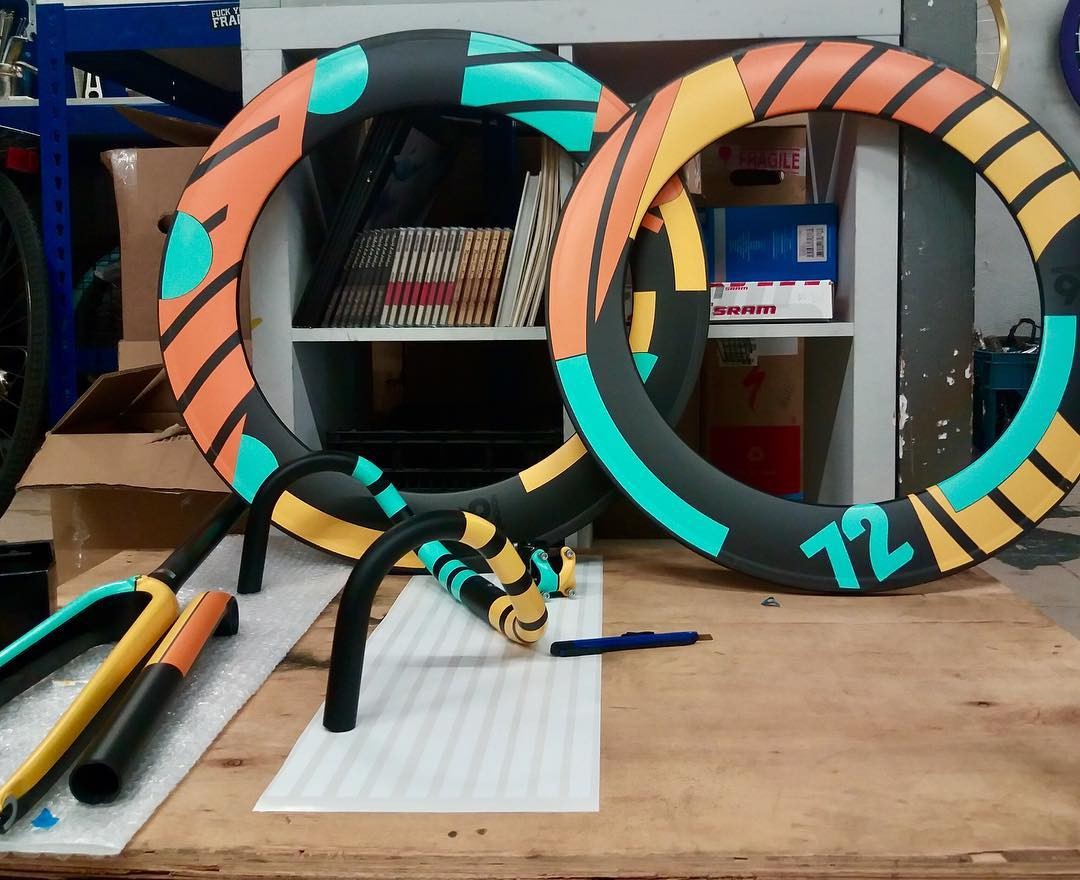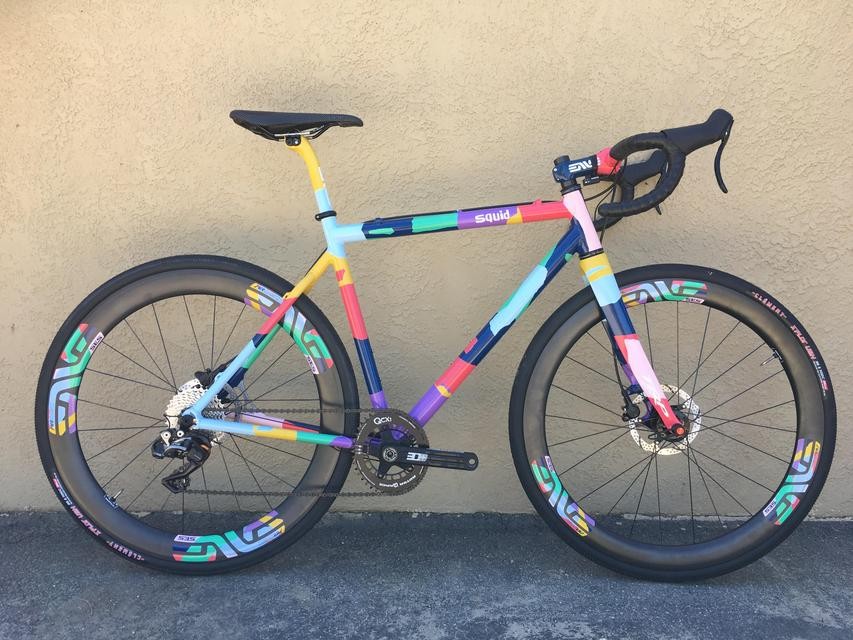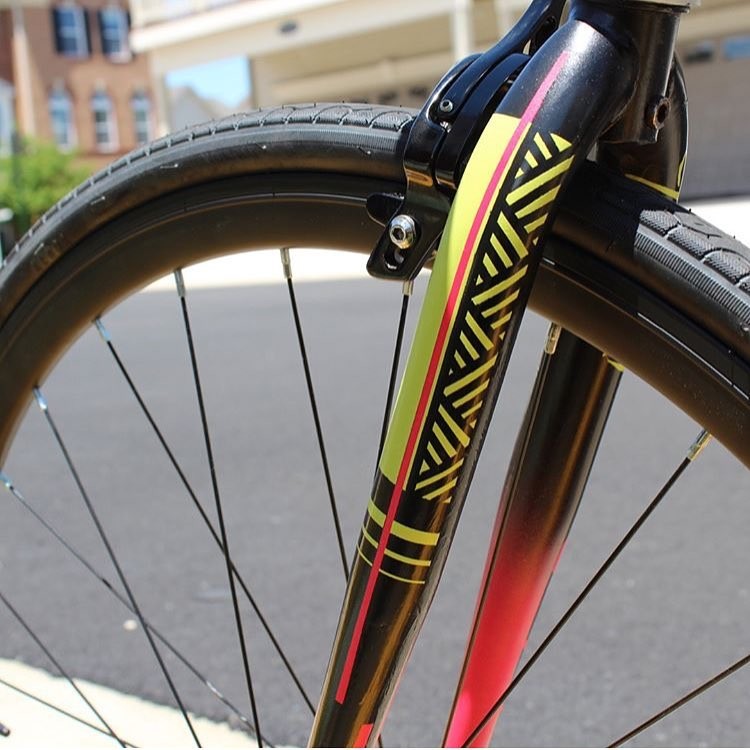 Find all the shades of the different Spray Bike paint collections:
The BLB LONDON COLLECTION , comprising 24 Matt colors chosen by the English brand and inspired by the streets of one of the biggest cycling cities in the world, London!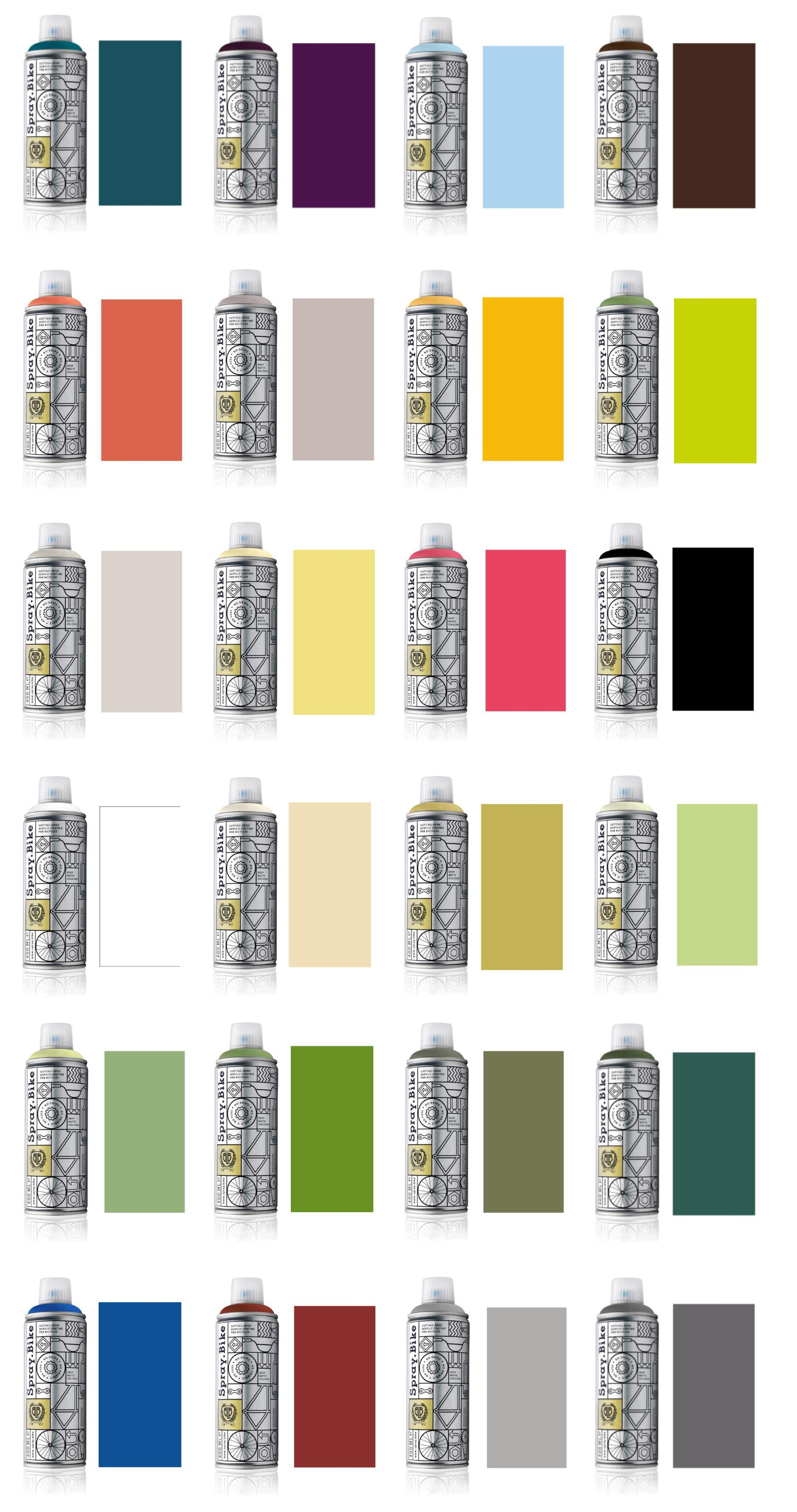 The FLUO COLLECTION , 6 Fluo colors for a flashy and safe effect!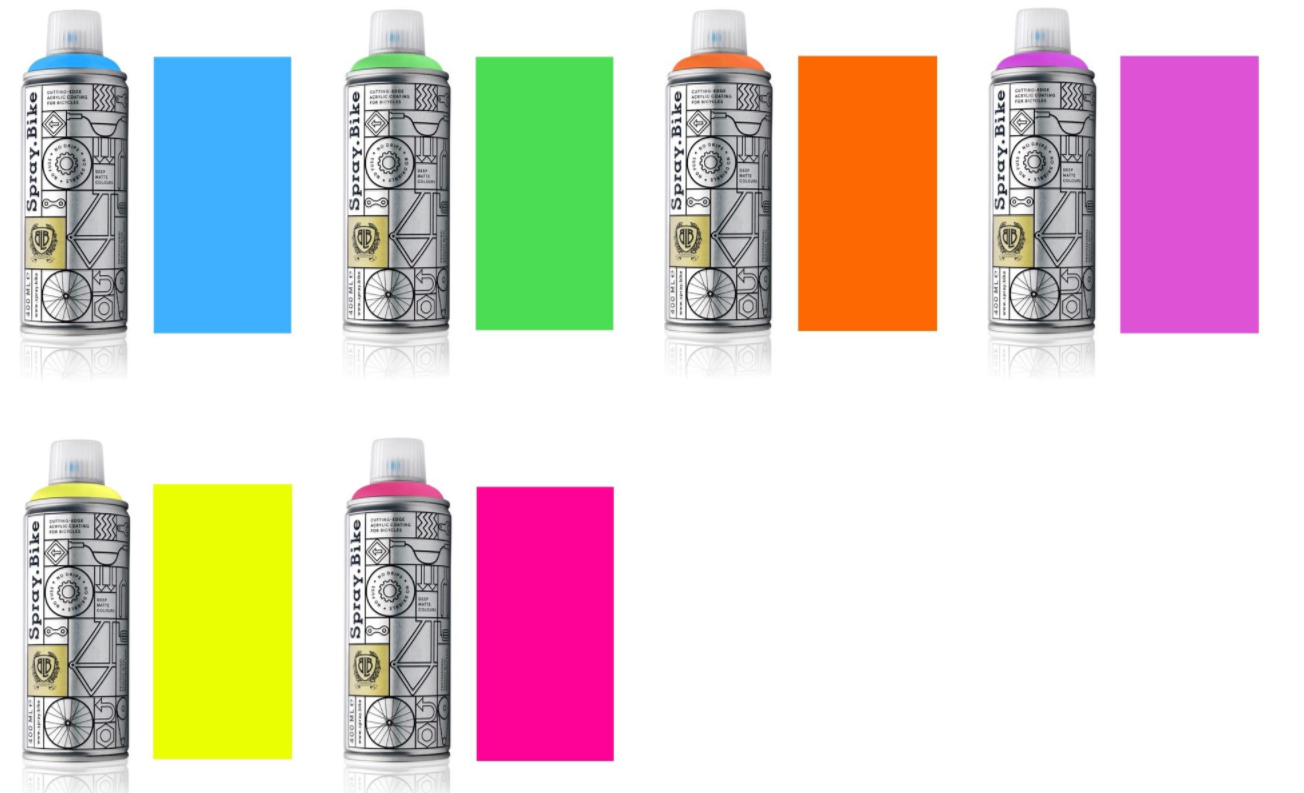 The VINTAGE COLLECTION , a tribute to the great manufacturers of cycles using these colors and which have disappeared over time!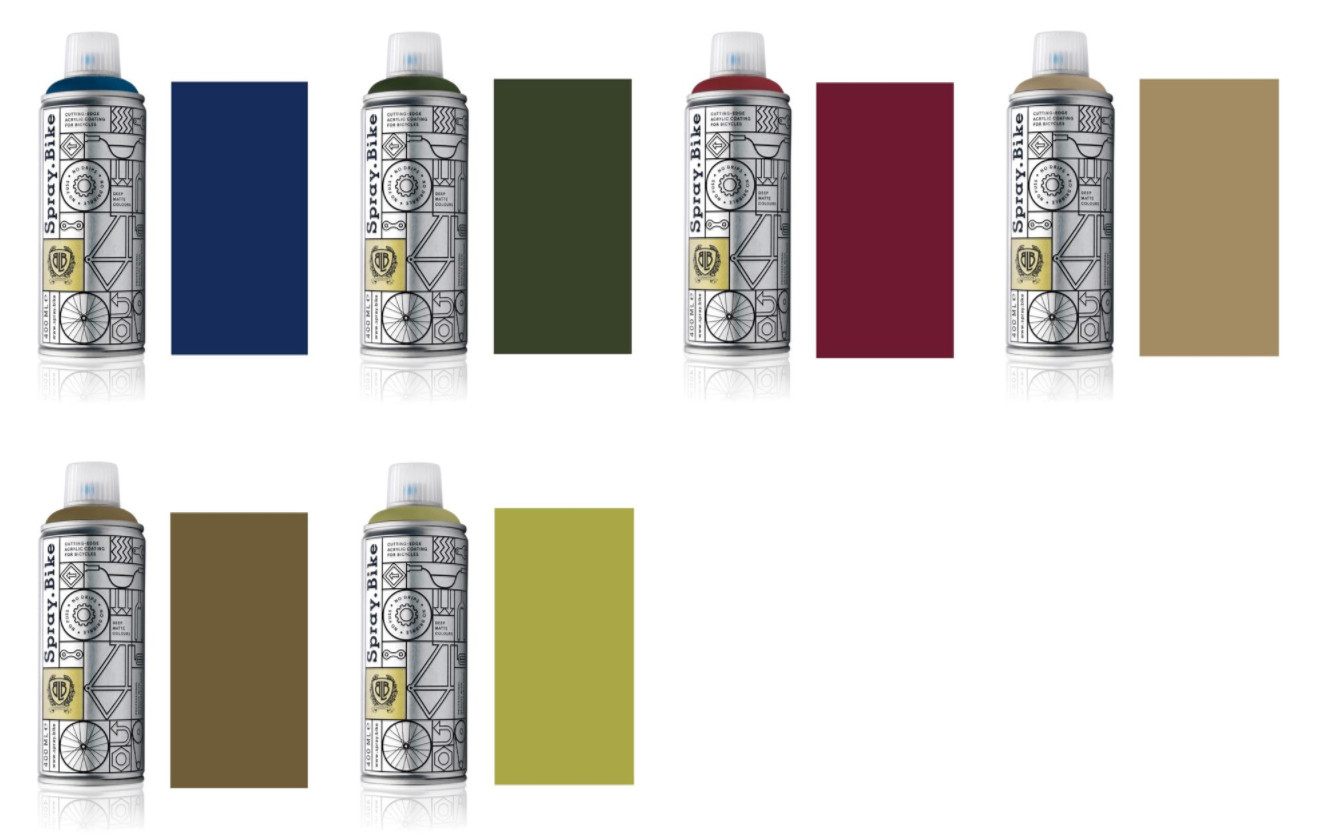 The HISTORIC COLLECTION , a range of colors used by cycle pioneers!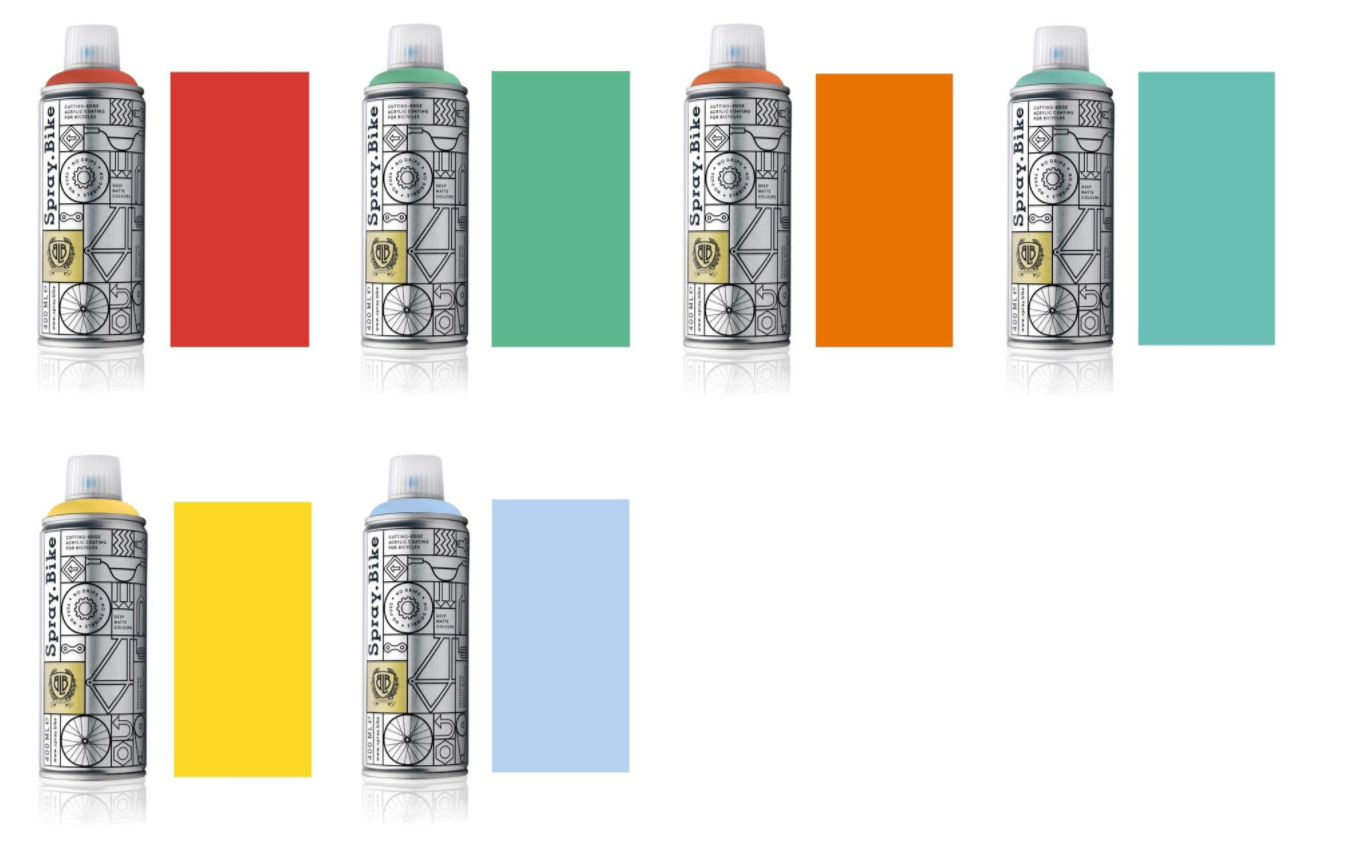 The POP COLLECTION , a nod to the colors used in the 80s in England by bicycle manufacturers!
The SOLID range grouping together existing colors in the higher collections but in a small volume of 200 ml, perfect for detail work such as lines, stencil, finishes..
The CLEAR range in 200ml volume, grouping the same colors but on a semi-transparent finish perfect for creating glazes, fades and shades..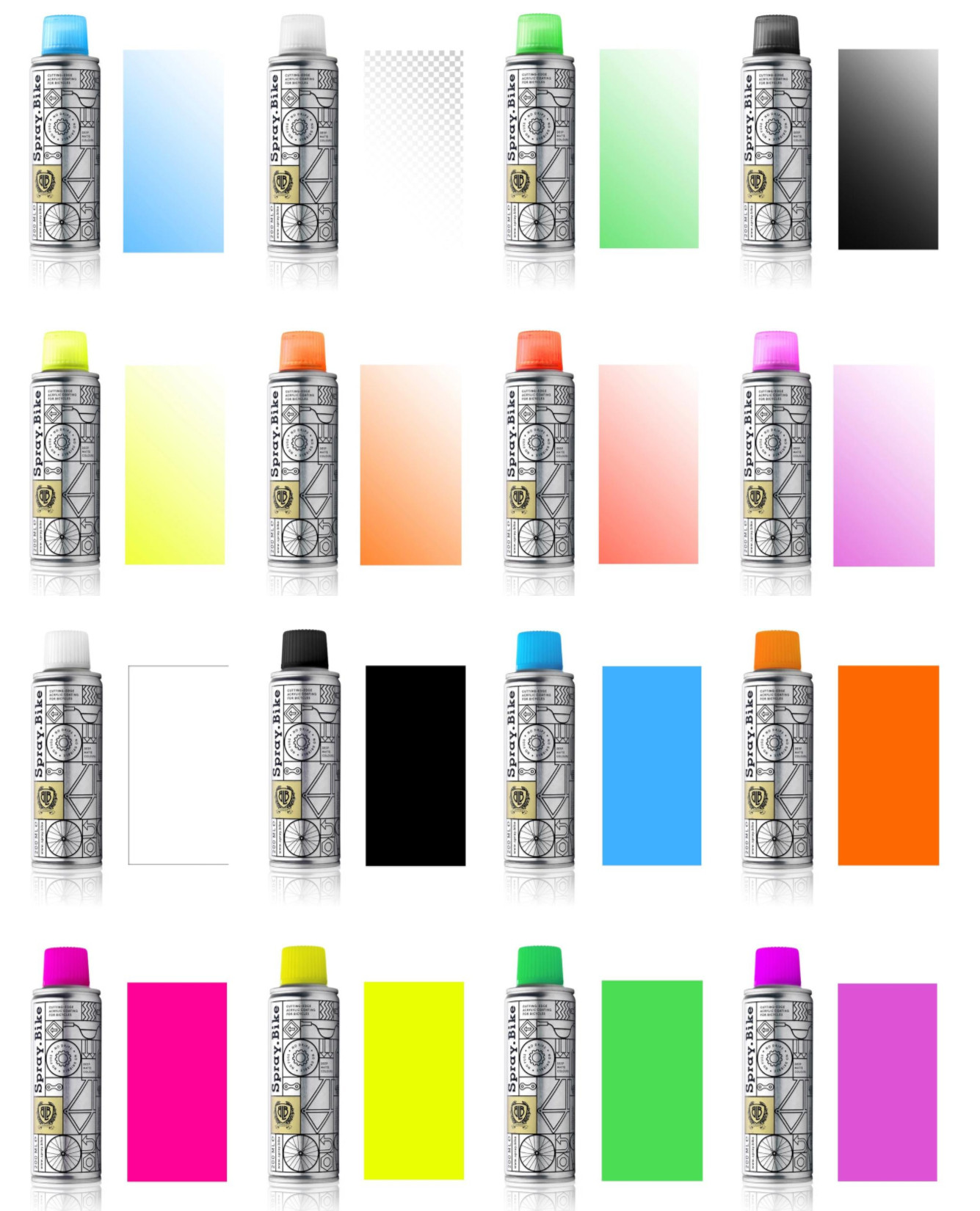 The KEIRIN COLLECTION , is not a paint but a varnish filled with glitter imitating the famous paints used on Keirin bikes, a national sport in Japan.
Keirin colors are therefore applied to an already painted support (hence the examples below on black or white paint).
The collection has a "Snowflake" type Flake finish.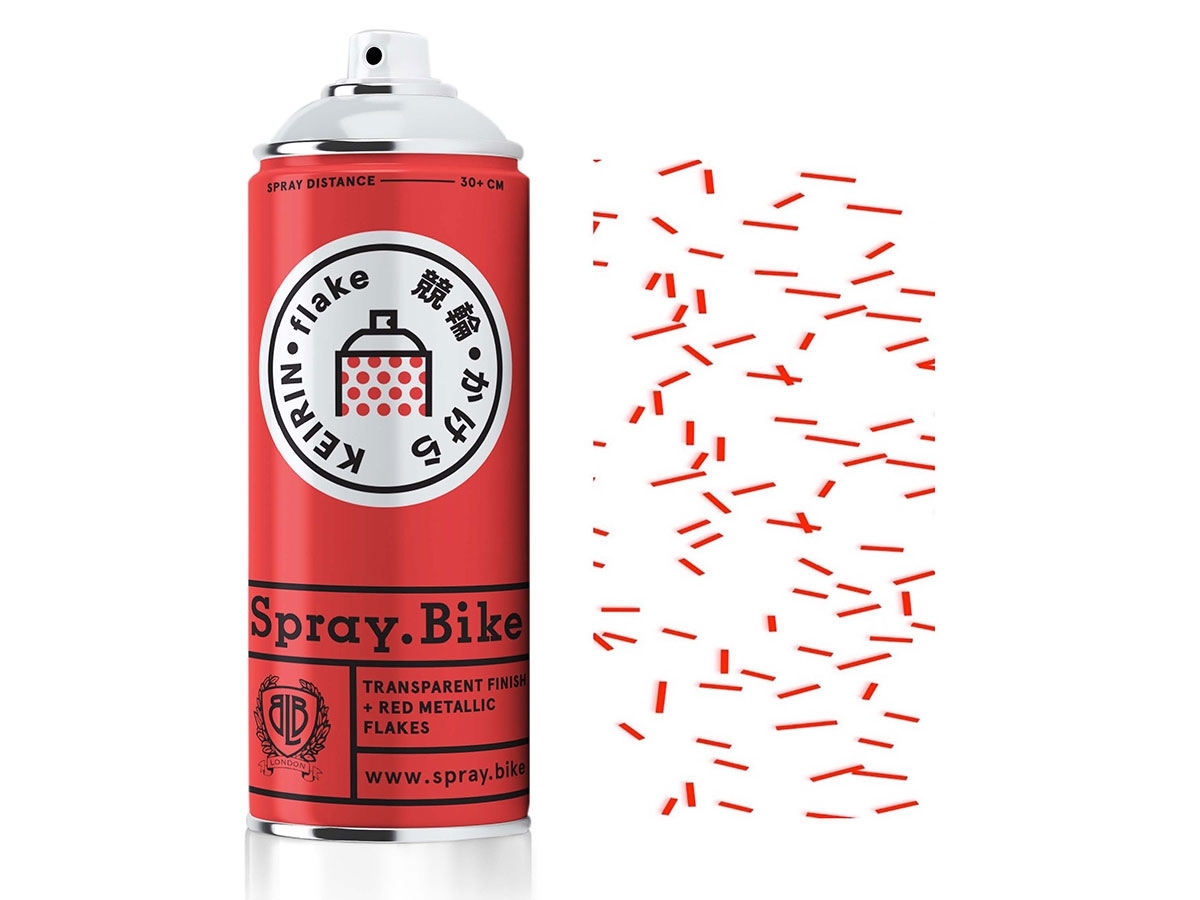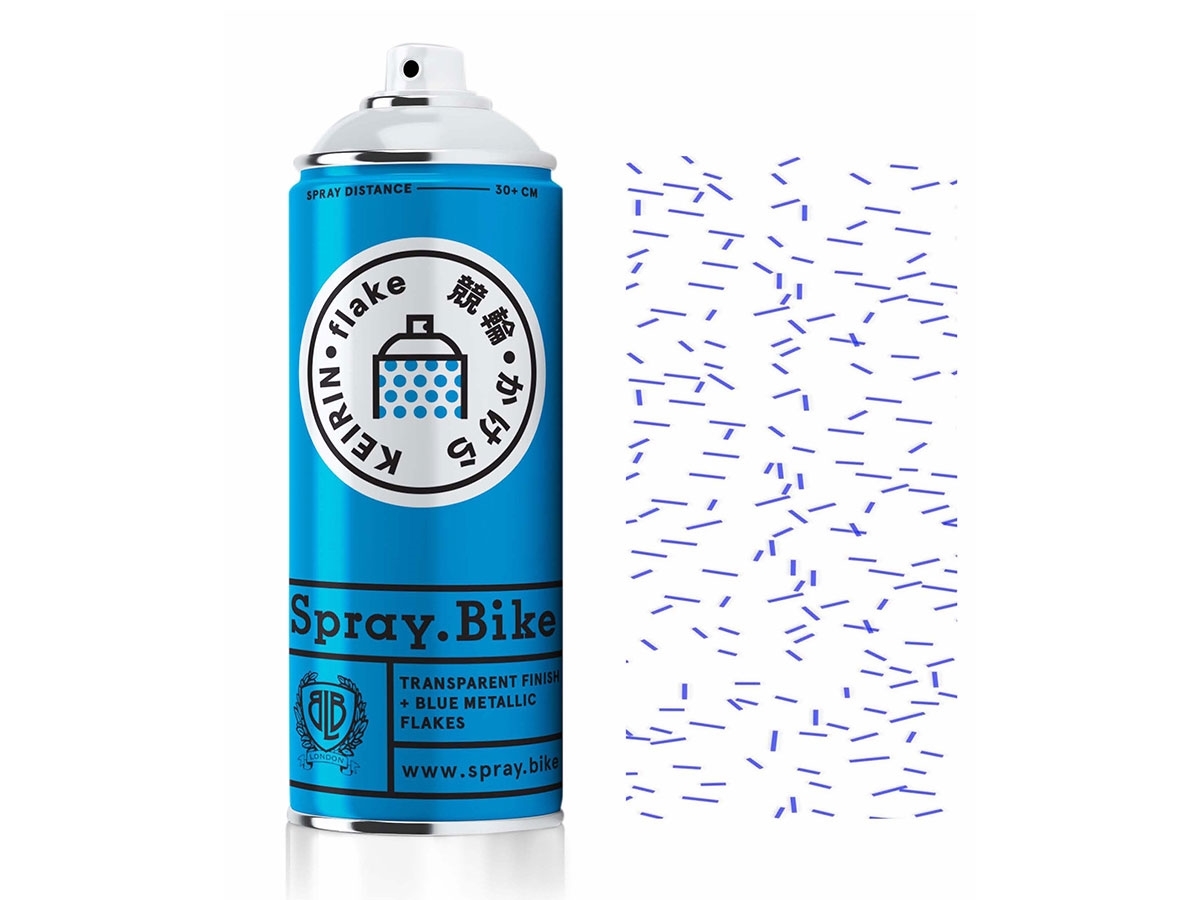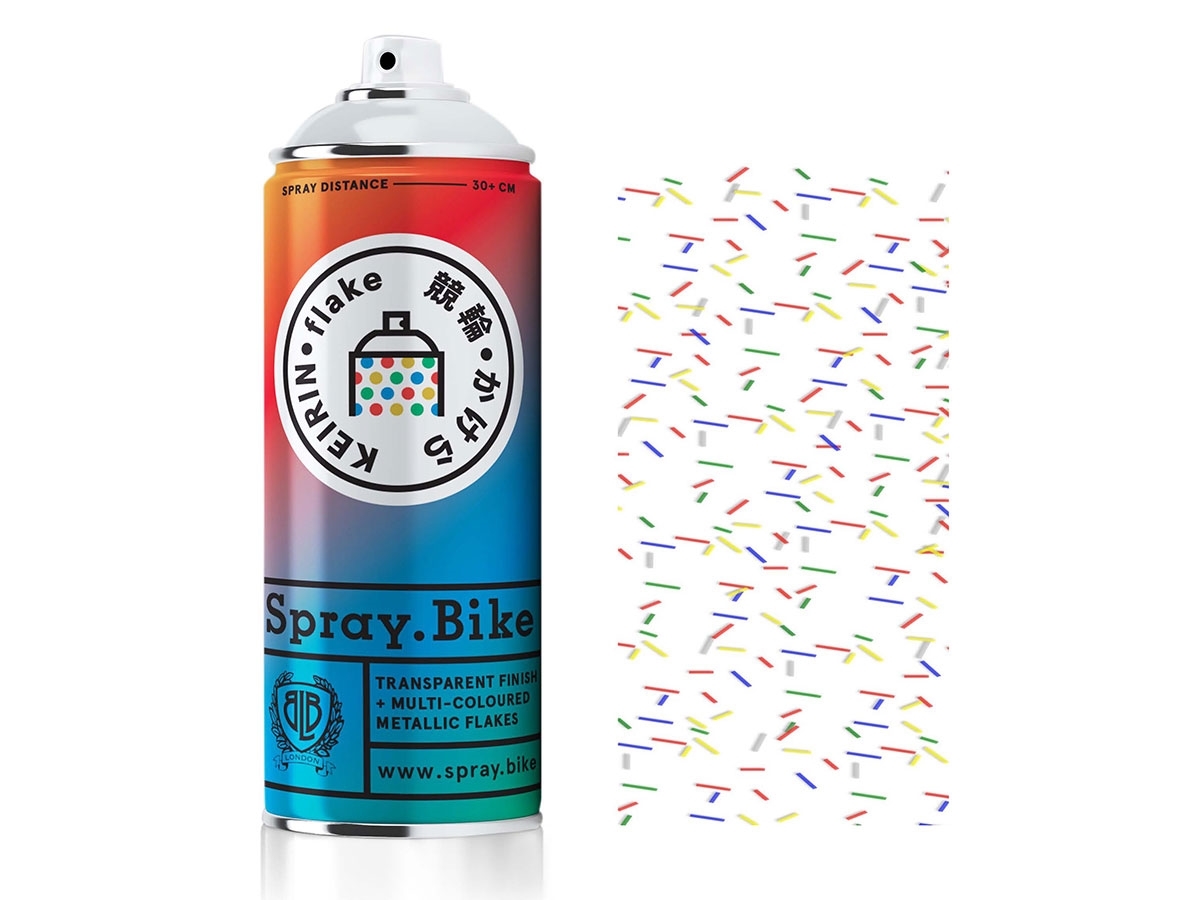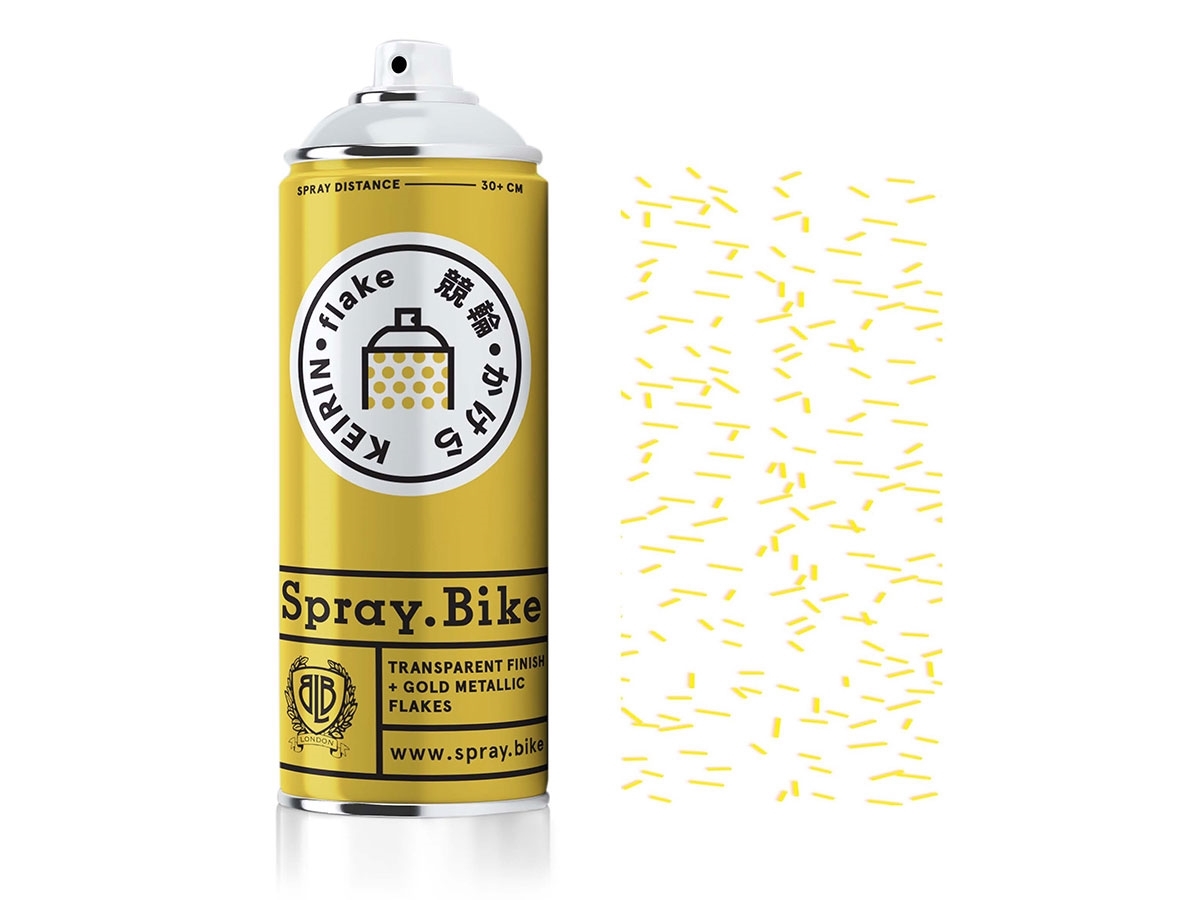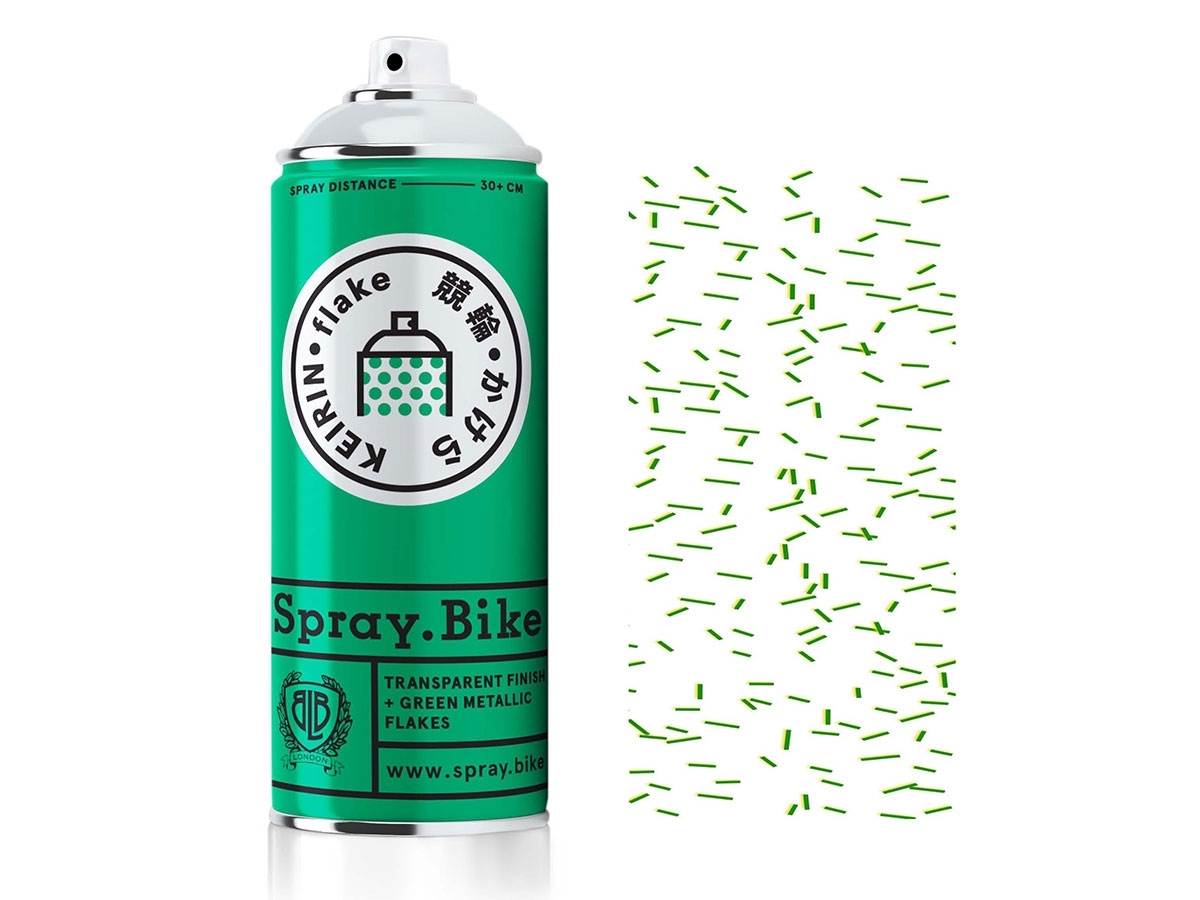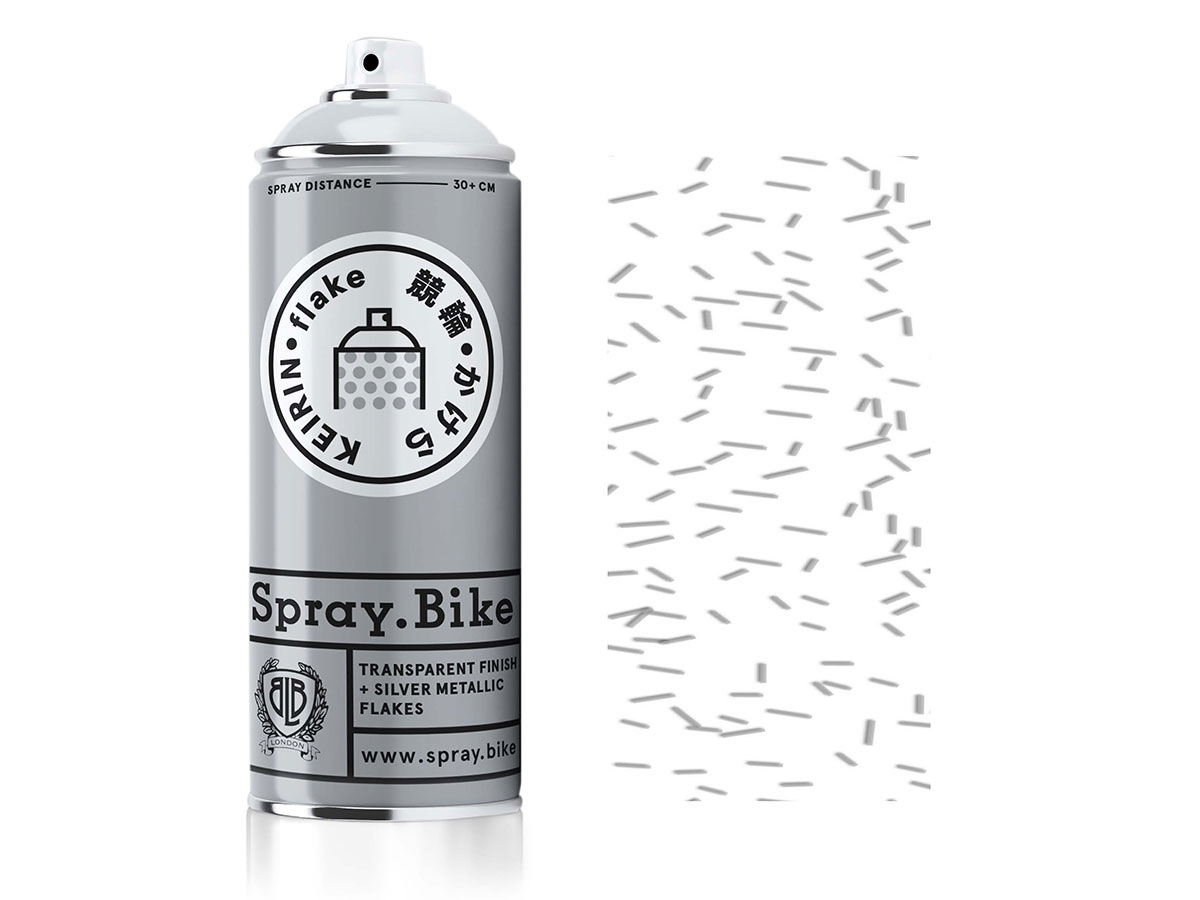 SPRAYPOCKET CLEAR Fluo Blue
Data sheet
Universe

Electric
Road | Gravel
Urban
Specific References
ean13

5201569148782